Say goodbye to yellow teeth!
Our Glowing White Teeth Whitening Pen removes all those unwanted stains and whitens your teeth to make it shine like a pearl. Made with a vegan and gluten-free formula, it is perfect for those with sensitive teeth! 

Use it once per day to remove years of teeth stains and achieve that perfect set of teeth you always wanted! This magical pen will help you to whiten your teeth on the go with little or no side effects! You will never have to spend uncomfortable hours just for teeth whitening again!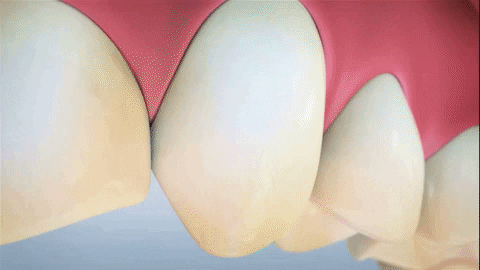 Key Benefits:
Remove surface stains on teeth. Contains natural teeth whiteners combined with hydrogen peroxide that break down the common stain molecules found in teeth and removes them completely. 
Enamel Safe. Our gentle teeth whitening gel found in the pen is perfect for those with sensitive teeth and causes minimal discomfort.
Convenient and Compact. Could be brought anywhere and kept in your pocket, which makes it easy for teeth whitening to be done anywhere you like.
Easy and simple usage. Remove your plaque and stains easily in a few treatments without having to spend uncomfortable hours in the office.
Quick results. Most of our customers are able to see instant whitening of their teeth after using it for the first time, while some customers take a few treatments to see obvious improvement.. Use it daily to achieve the best results.
Affordable and long lasting: This cheap teeth whitening pen could last for 1-2 months if used properly.
Directions for use:
1. Brush teeth and floss.
2. Twist pen to dispense gel.
3. Smile wide, keeping lips away from teeth.
4. Apply a thin layer of gel to teeth.
5. Relax lips after 30 seconds.
6. Do not eat or drink for 30 minutes.
Caution:
For cosmetic use only. Avoid contact with eyes. Store in a cool, shaded area out of the reach of children. 
Temporary tooth sensitivity may occur, but discontinue use upon sustained discomfort or irritation.
Active Ingredients: Carbamide peroxide, Carbopo, Propanediol, Glycerin, PH Regulators, Stabilizer, Menthol